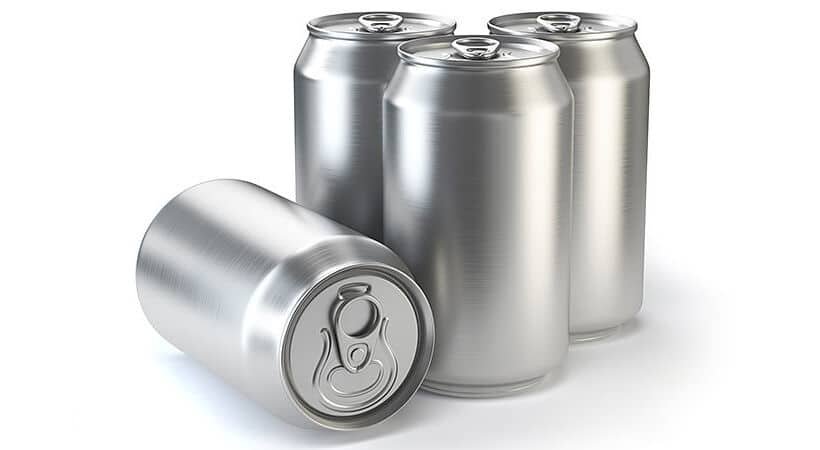 Why is Aluminum often used in beverage cans?
We observe that most cans contain foods made from tin coated iron (iron) while most cans contain carbonated drinks (beer, coca-cola, carbonated soft drinks, ...) made from aluminum. (Except for glass or plastic bottles). Why is aluminum more expensive than iron, but people still choose aluminum as the material for carbonated beverage cans?
Application of Aluminum in F&B industry
Another reason why aluminum can is used a lot in the carbonated beverage industry is that they have a more glossy and painted appearance, so it is easier to decorate motifs, symbols & shapes. For a highly competitive sector that emphasizes the importance of attracting consumers such as carbonated drinks, this is a very important factor.
Another factor related to the technology is that the aluminum material is many times more flexible than iron, so machining aluminum into a long tube can be easily done in series thanks to the technology "deep stamping" – from a thin aluminum sheet can be done immediately. immediately put out a long tube. Therefore, using aluminum is very convenient.
The final reason is recyclability. Aluminum can is endlessly recyclable, so using this material will save fuel and cost mankind.
Therefore, at present, although the price of raw aluminum is more expensive than iron, in the end, using aluminum as the material to make carbonated beverage cans is still the optimal solution.
How are aluminum can produced in Vietnam?
We supply a wide range of aluminum can consumable material systems. Aluminum carbon is used for filling soft drinks, carbonated soft drinks, and fruit juices. Come in different sizes:
We Guarantee Successful Outsourcing
Best delivery performance, competitive pricing, better commercial terms, stable supplier base, control lead time
Effective and seamless workflow
With millions of parts delivered annually and serving more than 30 international customers, we are practicing the most advanced workflow to ensure the satisfaction of our customers and suppliers
Free consultation
Book an online meeting within 24 hours