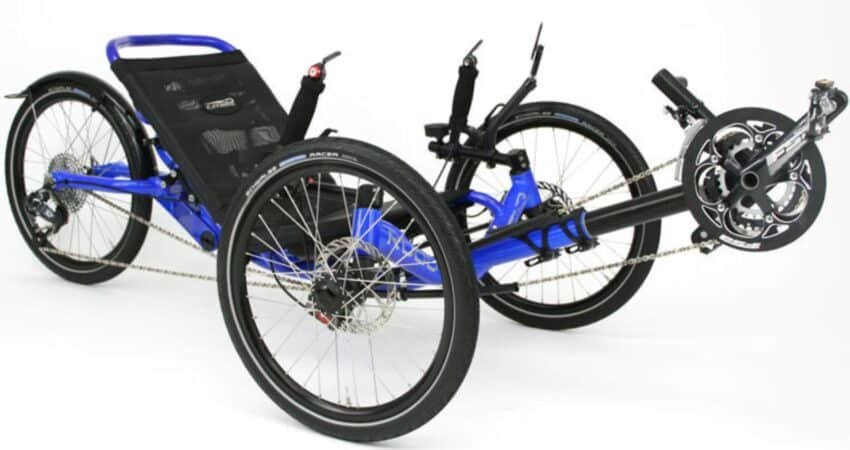 The supply chain is broken from the 'perspective' of a tricycles
 $ 2 million worth of goods stagnated waiting for a part of $ 30
Supply chain issues that have plagued many businesses could worsen before year-end, as delays continue to affect global trade and shipping costs increase higher.
Catrike has 500 tricycles stocked in their Orlando factory, ready to be shipped to dealerships. However, tricycles still have to "lay still" for months waiting for the derailleur – a small but important part, built in Taiwan.

"We're piling up $2 million worth of tricycles waiting for a $30 part," said Mark Egeland, the company's general manager.
Catrike Tricycles – Planetary Cycles
The company's problems show how disruptions to the supply chain are shaking American businesses and the rest of the world. This has pushed up inflation, delayed delivery times and exacerbated economic uncertainty.

It is not yet clear when these setbacks will end and even worse in the future. The holiday season is approaching, American businesses are running short of inventory, and the resurgence of the Covid-19 outbreak continues to keep factories around the world closed. However, demand for goods remains strong as households use their savings during the months at home to buy sports equipment, couches and clothing.

This could put pressure on global manufacturers of goods and shipping routes, even as consumers spend more on dining out and go to the theatres. This is a change that many analysts hope will help stabilize the supply chain.

Important questions for economic policymakers are how long this problem will last and how it will affect consumer prices. Fed officials have repeatedly said that this trend is temporary, but they are still careful to emphasize that the supply chain is the main reason.

Phil Levy is chief economist at Flexport, which tracks ocean freight routes and helps importers plan for on-time arrivals. "I don't think this trend is temporary, there are many reasons to be concerned," he said.

Container costs have skyrocketed. According to Freightos, earlier this year, container freight from China and East Asia to the East Coast of the US increased by more than $20,000, from about $4,000 compared to a year ago. High prices are the cause of many ships abandoning the route, making the problem worse. In addition, the shipping network faces an imbalance: ships line up in long lines in the US, but empty containers do not make it back to China in time.

Meanwhile, some suppliers are experiencing higher production and shipping costs. Full Speed ​​Ahead – the manufacturer of the starter kit for Catrike is a typical example. CEO Mark Vandermolen said the company barely passes costs on to customers and maintains current prices for as long as possible.


However, not all of Catrike's suppliers accept escalating costs. Furthermore, the high prices that are passed on to consumers are subject to regulation by companies such as Catrike and their agents.

Catrike raised the price of the product by $200 earlier this year, for the first time since 2010. But, Egeland says the company has an edge over the competition when it comes to offering affordable products. and they want to maintain a stable price level at the moment.

Determining whether congestion leads to long-term consequences remains unclear. The supply chain is still facing many difficulties. For example, the time it takes to ship parts from Catrike's suppliers in Indonesia to North America has increased to 3 months, sometimes 4 months – twice as long as before.

Currently, carriers have had to add more than 20% to their fleet capacity, but most of that will come online in 2023 or later, according to new vessel orders issued by Ocean Shipping Consultants. monitor. The White House also wants to upgrade ports to reduce shipping costs and maintain prices in the long term, but the process has not been quick.

Meanwhile, congestion at ports continues to occur. Ryan Petersen, CEO of Flexport, said: "This will continue through the rest of the year and will get worse over the Christmas season."

As the money from economic stimulus packages is spent, consumer demand also gradually cools down. July retail sales showed early signs of waning demand for furniture, cars and clothing.

The future of the supply chain depends in part on the evolution of the epidemic. Nada Sanders, a professor of supply chain management at Northeastern University, predicts the Delta variant will delay the return to normal until at least 2023. Because people in many parts of the world have not yet fully vaccinated, many factories and ports will continue to be closed.