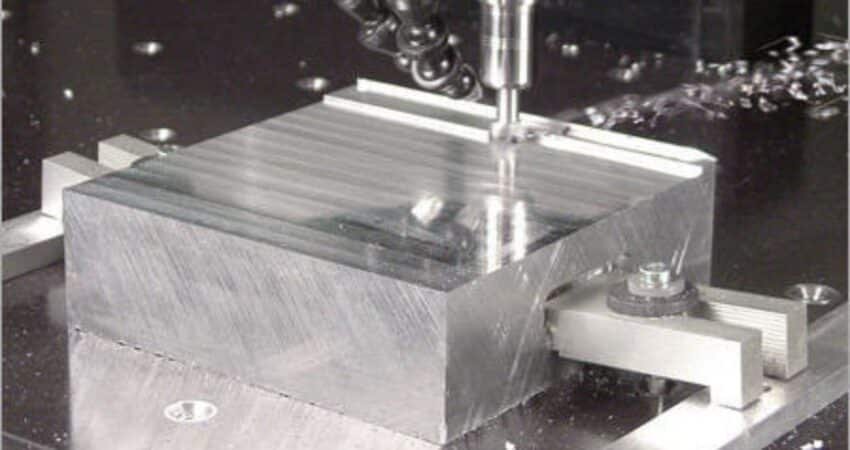 The most essentials for CNC machines quality control
How can you ensure the quality of work done by your service provider when they are on the other side of the world?
Recently come up with product designs and drawings for a new prototype ? Have a small part that require CNC machining ? If the answer for the above questions is "Yes"; chances are you are outsourcing to a third-party CNC machining service provider. The problem here is how can you ensure the quality of your service providers?
In this article, we will list some of the most important and essential factors for quality control of CNC machining service. Hopefully, this can serve as a guideline to help you quickly identify machine shops you should work with and those you must avoid.
1. Certificates are a must-have
One of the first thing you must check before entrust your projects to a service provider is their list of obtained certificates. ISO 9001, which is a standard that specifies the requirements for quality management systems, is among the most important. Other certificates might differ depend on your criteria or specifications of your projects. If the service party can provide all required certificates, you can move on to the next part, which is checking their type of machines.
2. Different types of CNC machines can affect quality
The type of CNC machines used to create prototype (or production) parts plays a significant role in the quality of parts you'll receive. CNC machines come in many shapes and sizes. Typically, 5-axis CNC machines are more advanced than 2-, 3-, and 4- axis variations. They offer better relational accuracy, surface finish, and, more importantly, can machine complex shapes. Not all parts require 5-axis machining, but if a part is complex enough, it could be the ideal solution.
Therefore, you should check the type of CNC machines to see whether they fit your specific projects. But, a complex and advanced machine is not enough, because it also depends on the user.

3. The machine depends on the operator
Prestigious certificates and state-of-the-art machines are meaningless if the operators are inadequate. A large number of failed projects happened not because of the machines but because of the persons operating them.
Truth be told, CNC machine operators are not of the same caliber. There will always be a gap in terms of skills, experience and attitude between different operators. Therefore, it is essential for the service provider to set up a solid and strict quality management system for their own operators or technicians. Any service provider that maintain this system is a trustworthy partner.
4. Prestigious CNC Machine service provider perform their own types of quality inspection
A prominent service provider is the one that set up and maintain their own quality inspection process. Typically, world-renown service providers will have the following types of internal quality inspection:
Inspection of raw material: here, the service provider will inspect the quality of raw material from their supplier. A good provider will have a system to assess the supplier's capability and a system to inspect the raw material for every single batch.
Inspection and training for the operators: as described above, the machines depend on the operator. Therefore, the service provider must have a strict quality inspection for their own workers. Furthermore, they must also constantly test and improve the skill of their workers through training programs.
Inspection in the Internal quality control (IQC) department: this department is a must have in any companies and for CNC machining service providers, it is even more important. As a result, any potential outsourcing candidate must have a functioning and effective IQC department with clear criteria and thorough inpsection process.
5. Conclusion
Utilizing all of the 4 main points mentioned above, hopefully you can find a perfect partner for your projects. However, if you are still unsure or cannot find the right partner; just contact us at Vietnam Outsourcing.
We are high – performance supplier with over 4.5 mil parts shipped annually, covering over 1000 different part numbers to over 30 customers worldwide – with 2018 net worth value of US$17 mil and US$4mil from China and Vietnam respectively.
Deliver your project to us, and we guarantee that you will receive high-quality machined parts that meet your expectation in terms of quality, cost and time efficiency.