The economic impact of COVID-19 on Vietnam will be less than most of the regional countries
01/07/2020
Although Vietnam has suffered heavy losses due to weakening demand and reduced trade activity, an effective pandemic containment strategy will also help the economy recover faster.
From the outset, experts predicted that Covid-19 would be a tough battle. Vietnam is considered to be very vulnerable, with a long border and trade activities attached to China. Vietnam also has densely populated urban areas, and limited health infrastructure.
However, Vietnam's effective strategy to prevent Covid-19 helped maintain no deaths in the entire population, nearly 100 million. Vietnam was one of the first countries to remove almost all social social separation measures in the country.
The IMF judged that Vietnam's success was partly due to its experience with a number of previous pandemics, such as SARS in 2003. From the outset, the Prime Minister put health concerns above economic losses. Vietnam has implemented a rapid response strategy with the help of the military, public security forces and grassroots organizations. Effective and transparent communication has helped the Government gain the trust of the people, becoming a great lesson for developing countries.
To date, Vietnam has successfully restricted the spread of COVID-19, but its economic impact cannot be avoided. Domestic and external demand is getting weaker. This is expected to significantly slow growth, from 7% in recent years to 2.7% in 2020, the IMF forecasts.
However, experts expect the economic impact will be lighter than most countries in the region. The prospect of recovery seems bright, when Vietnam removed the measures of social separation, businesses continue to operate, consumers are flocking to restaurants and shops.
There are signs of a domestic recovery, with retail sales and industrial production rebounding. But in order for Vietnam to have a sustainable and strong growth, the economy of both important trading partners with Vietnam must also recover.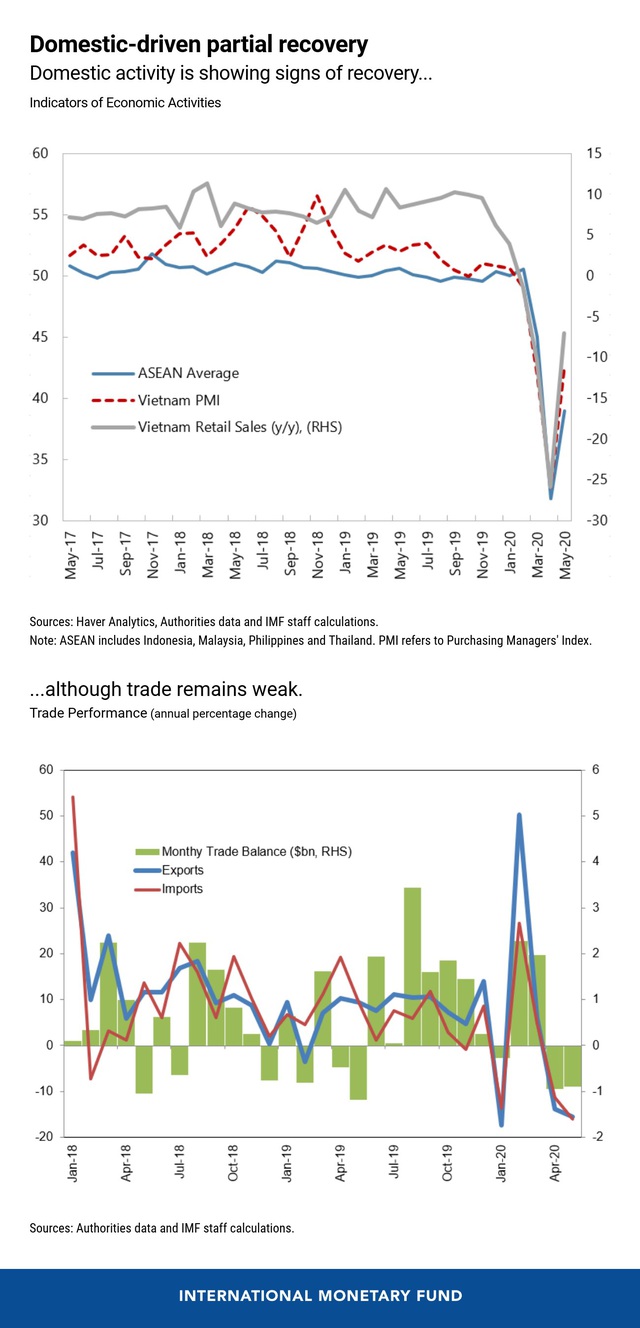 Sign up to download the profile
Complete your information in the form below